Rolls-Royce Motor Cars presented its own NFT collection in mid-December 2022 and entered into a partnership with the famous British artist Sacha Jafri. The artist of The Journey of Humanity, the second most expensive painting ever auctioned by a living artist and sold in Dubai for $62 million, has created 6 exclusive vehicles as NFTs. Funds raised from the sale of the six bespoke Rolls-Royce Phantom Extended Series II will benefit charities.
The six elements: earth, water, fire, wind, space and "humanity" of Jafri
Hand-painted pieces by the artist Sacha Jafri
20% of profits are donated to charity
Over $1 million has been raised so far
Rolls-Royce "The Six Elements" Phantom with integrated NFT
The British luxury-segment automaker released an exclusive NFT collection and tapped a famous artist. With the Outstanding British artist Sacha Jafri has refined 6 Rolls Royce vehicles. They are distinguished, among other things, by a hand-painted area on the front panel dedicated to the 6 elements.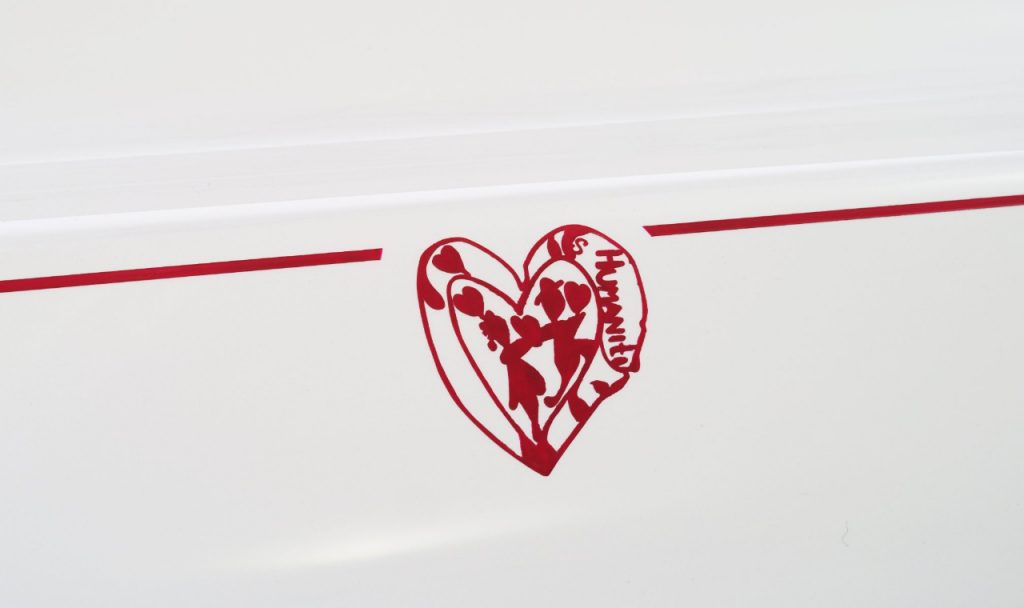 Each vehicle also has its own digital token, an NFT embedded in the Rolls-Royce's glove compartment. However, this can be sold separately from the actual vehicle if the owner wishes. The proceeds from the sale of NFT fallowed in promoting charities for the life of the digital token.
Jafri is no stranger to the NFT space as in July 2021 he set a new record, when in less than a minute his NFT "On the Wings of an Angel" collection was completely sold out.
Who is Sacha Jafri?
Sacha Jafri painted on a canvas in the Grand Ballroom of the Atlantis Hotel in Dubai for over seven months during the Corona pandemic. 70 lots were created for sale because the original The plan was to auction off parts of the oversized canvas (1,800 square meters).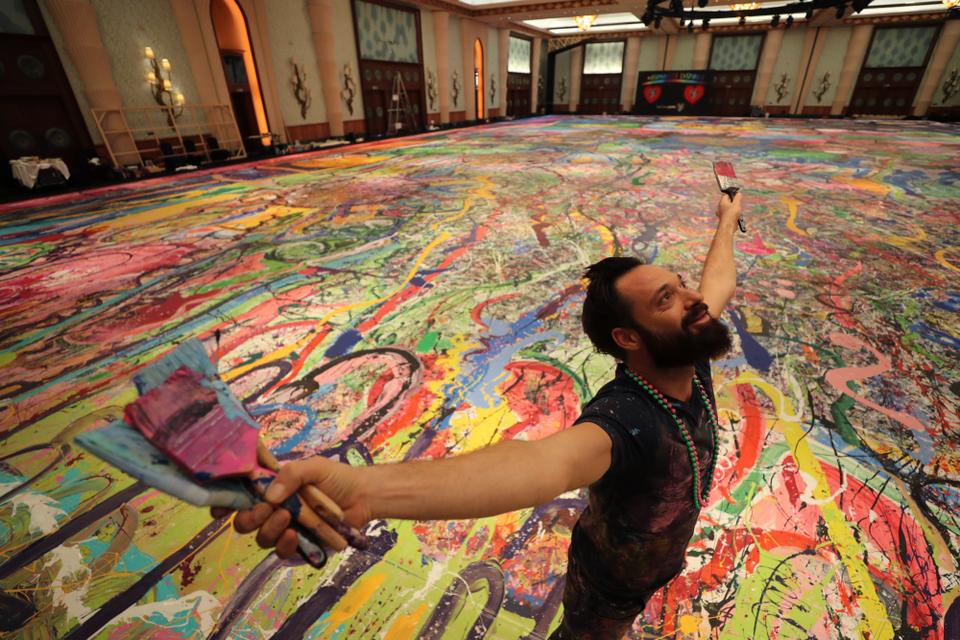 Eventually, however, André Abdoune, a French citizen living in Dubai, bought all the work for 62 million USD. Abdoune is also known as a cryptocurrency expert in Dubai and enjoyed The Journey of Humanity. Jafri, who got stranded in Dubai during the lockdown, needed 1,065 brushes and 6,300 liters of paint for the massive artwork that still hangs in Dubai.
More and more brands are growing in the Metaverse
In addition to Rolls-Royce, other automotive brands are growing in the Metaverse. BMW wants to use the Binance blockchain to develop a loyalty program for its customers and has already filed several patents with the US Patent and Trademark Office for, among others Market tokenized virtual vehicles.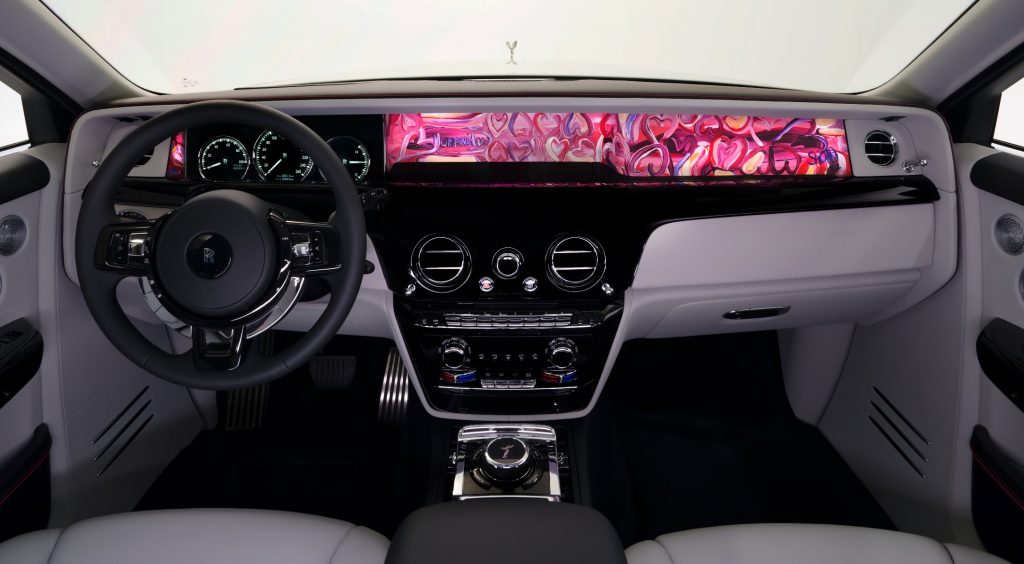 Lamborghini has already launched its own NFT collection, giving users an exclusive Metaverse road trip experience through various global destinations. McLaren is already using NFT technology to present its Formula 1 Grand Prix in Singapore and Japan. For this, the company made a Kcooperation with Tezos blockchain a.
These are just a few examples from the automotive sector; many well-known companies from other industries are also currently arriving in the metaverse. No one wants to be left behind, even when the market slows down a bit. Many brands use the time to position themselves in the metaverse, to experiment with technologies and gain initial experience of what works for the target group and what doesn't.
These crypto presales are also in the metaverse
Bitcoin is a digital currency and the number 1 coin will continue to have this function. But when its inventor first published the white paper, he was probably not clear that further developments would follow after Bitcoin. Some of them continue to focus on the payment function, but others innovate entirely. Additionally, many years have passed since bitcoin was first transferred and technology has evolved.
Cryptocurrencies are blockchain-based, but the technology can also be used in other applications. With, for example, the metaverse, AR and VR, artificial intelligence, and the ability to display digital proof of ownership in the form of non-fungible tokens, a completely new world has emerged. In this virtual world, a space in which we move, consume, play, train, exchange or learn and work with our digital image, an avatar.
This is just the beginning, as ongoing presales show.
FightOut is an NFT fitness app that brings athletes and fitness enthusiasts, as well as boxers, into the metaverse. Real life movements will be transferred to your own digital avatar, which receives rewards for it in the metaverse. These go to the user either as limited in-app items or as coins of the native currency, the $FGHT utility token. NFT can be traded which can provide passive income.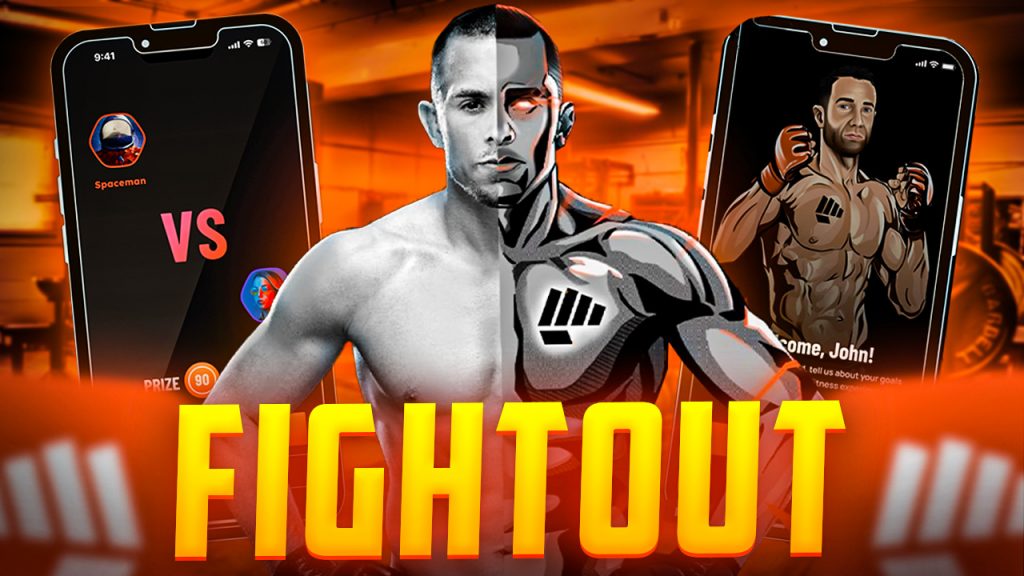 Fitness Moves to the Metaverse: Join the FightOut Presales Now!
Dash2Trade brings trading signals from the classic financial sector to the crypto market. The platform can be used to identify buy and sell signals for coins. But users can also have your own trading strategy checked by the smart software. Additionally, there are plenty of technical indicators and analysis available to trade better, i.e., more efficiently, in the crypto space.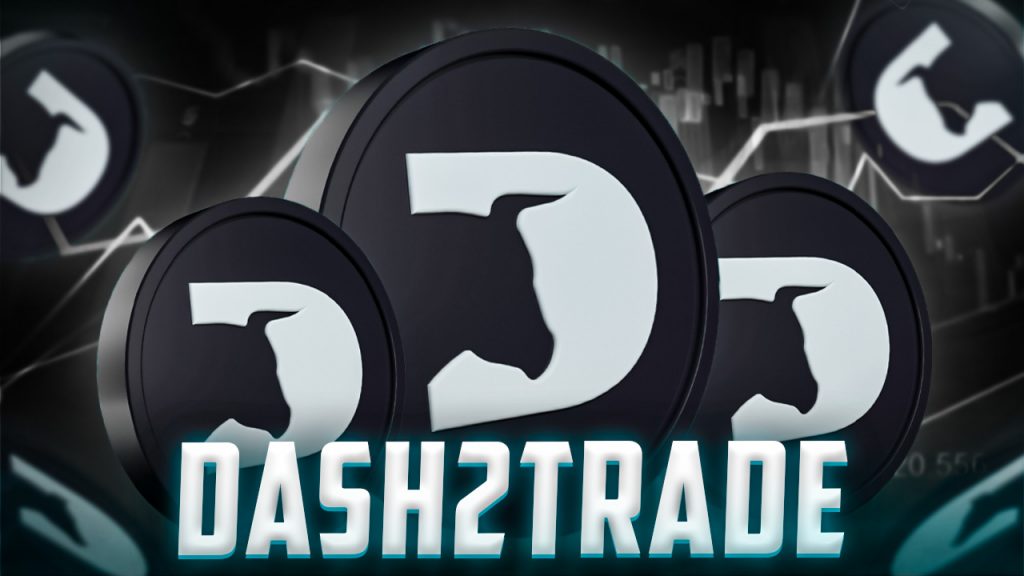 Learn the most important trading signals: Dash2Trade only has 3 days of presale left!
Calvaria is a P2E game that also combines NFT and Metaverse. Players holding the $RIA utility token can approach the virtual card game strategically. The elaborate characters are based on Spanish mythology and promise exciting tasks and battles. In the Underworlds, NFT counts for new decks that have valuable advantages bring and also act.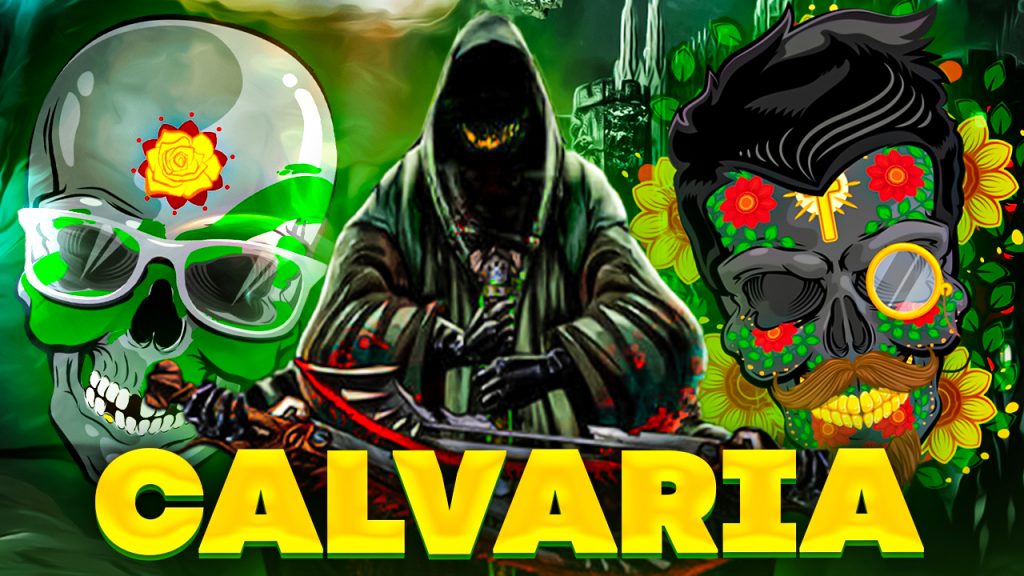 Clash of the Underworlds with NFT and Metaverse: Calvaria only 15% tokens available.
C+Charge is a sustainable investment, also known as a green coin, as the project faces the challenges of fighting climate change. It's precisely about that Electric cars and their charging. As holders of the $CCHG utility token, users can enter the platform and receive rewards in the form of new coins or CO₂ certificates that can be redeemed for each charge of their vehicle.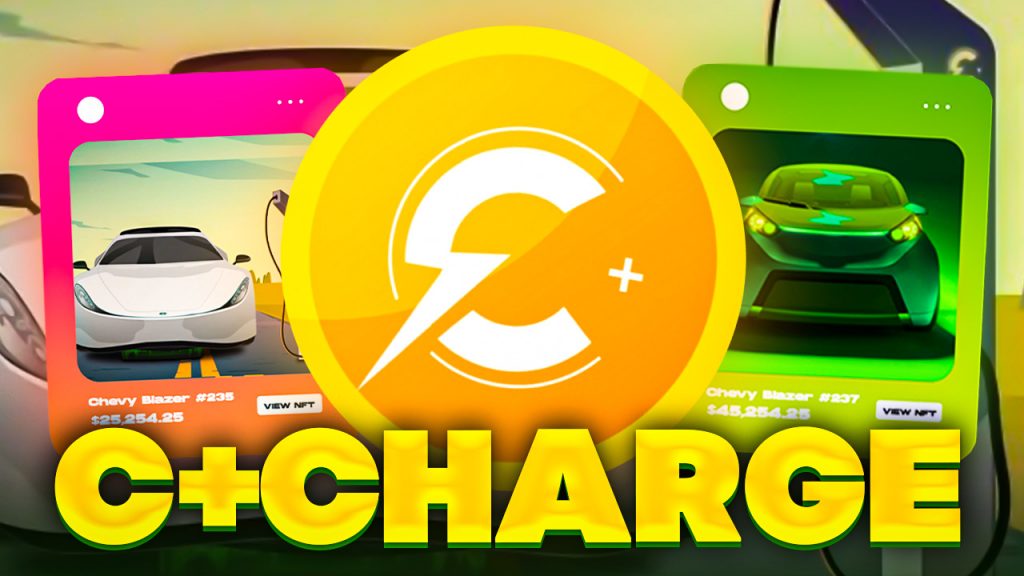 Do you have an electric car? Then get to know C+Charge in advance!
Conclusion: Many industries and brands are flocking to the metaverse because there are completely untapped new audiences. Anyone interested in blockchain-based projects should take a look at the crypto presalessignificantly more affordable than the Rolls-Royce NFT paired with a real luxury brand car.
The investment is speculative. When you invest, your capital is at risk. This website is not intended for use in any jurisdiction where the trade or investment described is prohibited and should only be used by persons and as permitted by law. Your investment may not be eligible for investor protection in your country or country of residence. So do your own due diligence. This website is provided to you free of charge, but we may receive commissions from the businesses we feature on this website.
About the Author: Stefanie Herrnberger works as a freelance speaker and writer. His many years of professional experience in the fields of blockchain, cryptocurrencies and NFT provide him with the ideal framework to report on news and developments in decentralized and central financial markets. Stefanie has been investing in cryptocurrencies herself for several years and therefore understands the challenges and opportunities for crypto traders.