The crypto sector is above all one thing: bustling. Continuous developments, hourly updates and numerous innovations keep interested people on their toes every day. Even on weekends – unlike the stock exchange – there are often scandalous events. If you want to keep an overview, you have to be able to rely on useful tools and reliable sources of information. Below are ten free websites that will change the life of any crypto enthusiast.
1. Artificial Intelligence: LunarCrush
The site uses artificial intelligence to provide information and information on various cryptocurrencies. Users are also made aware of the social sentiment surrounding said cryptocurrencies. You can also find data on Twitter and Reddit activity, link popularity, Google search volume, and breaking news on LunarCrush.
2. Crypto Acceptance Points: Coinmap
Pay with Bitcoin, USDT or other cryptocurrencies. What was once nearly impossible is now spreading like wildfire. To find out which stores, businesses or restaurants accept crypto payments, you can use something called Coinmap. The acceptance point around the corner can be easily found using the search function and an interactive map.
3. Crypto rates: CoinMarketCap
Probably the most well-known touchpoint for crypto prices is the CoinMarketCap (CMC) web service, which provides summary data on the crypto market. The utility collects current prices for hundreds of cryptocurrencies and reports market volumes for numerous crypto exchanges. Along with many other features, CMC now also displays proof of reserves from various companies.
4. Analysis: Block Explorer
Important for every investor: the blockchain explorer. It is true that specific knowledge is required for correct use. However, with the right guidance – and a lot of patience – anyone with an inquisitive mind can become an on-chain analyst. Block Explorer has been providing detailed information about a blockchain network since its first day in Block Genesis. In doing so, the tool acts as a sort of search engine and browser where users can find data about individual blocks, public addresses, and transactions associated with a specific cryptocurrency.
5. Up to date: CryptoPanic
Panic is not a state of emergency in the crypto market. There are often double-digit price losses or bank runs after rumors of insolvency, which is sometimes justified. In order to find out about such occurrences early on, it is worth checking out CryptoPanic. The news aggregator website builds a list from countless sources and displays newly published articles in a very short time.
6. Event Planner: CoinMarketCal
CoinMarketCal is a calendar that tracks upcoming crypto events. By using the search function, users can access any cryptocurrency and discover all related events. With just a few clicks, you can learn more about the upcoming Bitcoin Halving or Ethereum Shanghai upgrade that is expected to take place next March.
7. Development Overview: CryptoMiso
A lot has changed since Bitcoin was created over ten years ago. Even the first cryptocurrency is no longer what it used to be – at least from a technical code point of view. Many developments have been implemented since the creation. The CryptoMiso website provides information on current improvements around Bitcoin and Co. As soon as investors are informed about the state of development, assessing value is much easier.
read also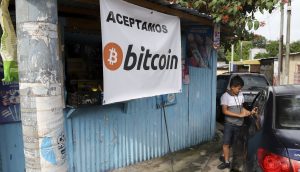 8. Bitcoin Statistics: CoinDance
Bitcoin enthusiasts and anyone who wants to become one can find interesting macro statistics on CoinDance. In addition to exciting information about proof-of-work cryptocurrencies, the tool includes data on hashrate, transaction volumes, and network fees. Another feature of the site is the adaptation index. Developing countries such as Argentina or Venezuela in particular occupy the first place. Crypto analysis firm Chainalysis recently confirmed this.
Unfiltered, shameless and often false information: social media is a real source of entertainment. There are many bot and scam accounts on Twitter. However, the timeliness of the information here can hardly be exceeded. Meanwhile, interested people can follow exciting discussions in the Reddit or Discord groups. Telegram is also closely tied to the crypto market. More recently, they announced their own trading venue. Meanwhile, crypto embeds are also on the rise, which means social media could change the future of the industry in the long run.
10. Exclusive: BTC ECHO
You can get a full overview of the news situation here on BTC-ECHO. In addition to the latest market developments, the articles rank what is happening in the crypto industry. You will also find exclusive content in the monthly BTC-ECHO magazine. Also exciting: sophisticated interviews in podcast format and voices from the stage.
Do you want to buy cryptocurrencies?
Trade over 240 cryptocurrencies like Bitcoin and Ethereum on Phemex, the platform for beginners as well as experienced investors.
To the supplier
The latest issues of BTC-ECHO Magazine
You might also be interested in