It creates completely new customer needs and experiences that we may not even be able to imagine today. However, it also implies that brands and organizations must develop new models of value creation in order to prepare for this new product and service innovation.
In a global study, we asked consumers and decision makers what added value immersive applications can bring both in daily life and in their work environment to create a better customer and user experience. We have defined "immersive applications", which also includes the metaverse, as applications with augmented and virtual reality (AR / VR) on mobile or desktop devices. In addition, among other things, extensive control via gestures, voice and eyes, as well as the use of headsets and smart glasses for augmented reality applications is a feature.
In general, the Metaverse is still in its infancy. This applies to technology and interoperability as well as market penetration among users and consumers. Of our respondents, only 4% said they had used the metaverse before. However, 93% of consumers said they had already developed a curiosity about the Metaverse – and of those, 51% would use the Metaverse once they had access to it. The majority of those interested in the Metaverse would like to use it more for interactions in their private environment (43%), followed by use in the work environment (39%) and games (33%). This is followed by commercial purchase demand (28%) and the use of products and services (27%).
Different use cases for consumers and industrial users
The evolutionary stage of the Metaverse is that the old Internet under Web 2.0 becomes an Internet known as "embodied" under Web 3.0. It creates spatial proximity – independent of a person's actual physical presence.
Two business use cases can result from this:
a metaverse for commercial and social use
and a metaverse for industrial use
When it comes to business and social use, respondents to our study said the majority want to use the metaverse for social interactions, games, customer journeys, training, and education.
In terms of industrial use, the industrial managers interviewed say they currently see the majority of possible applications in the areas of remote maintenance, product demonstrations, training and product development. Challenges await you when it comes to scaling corresponding applications.
Assuming other stages of development, the metaverse has one of the greatest potentials for disruption that has existed in recent decades. This is creating a metamorphosis in a digital world that will fundamentally change the way we enjoy, entertain, work and consume. Further development of hardware – headsets and smart glasses – in terms of wearing comfort and ease of use, coupled with lower entry prices, will accelerate user acceptance and market penetration.
Central governance is needed to realize scalable added value for customers and employees
As a result, it can be said that organizations must now quickly test concrete metaverse applications in order to be able to identify possible errors. With what they have learned, they can position themselves more persistently. Currently, this is largely decentralized and uncoordinated. Central governance would be needed, as well as the development of competence centers so that developments and the learning curve can be better fed back into the organization and integrated scaling can be supported. For this, the use cases implemented must also provide real added value for customers or employees.
It is important for all applications that people benefit from effective security and protection measures due to the deeper-acting immersive possibilities – for example with regard to data protection and protection against misuse. And finally, we recommend broad cooperation with external partners and system integrators, because the further development of helmets and smart glasses, including infrastructure and conventions, is progressing very quickly. This guarantees access to the latest news.
One thing is clear: this is a precursor market. The task now is to learn from mistakes as quickly as possible in order to be operationally and organizationally ready for scaling and market growth.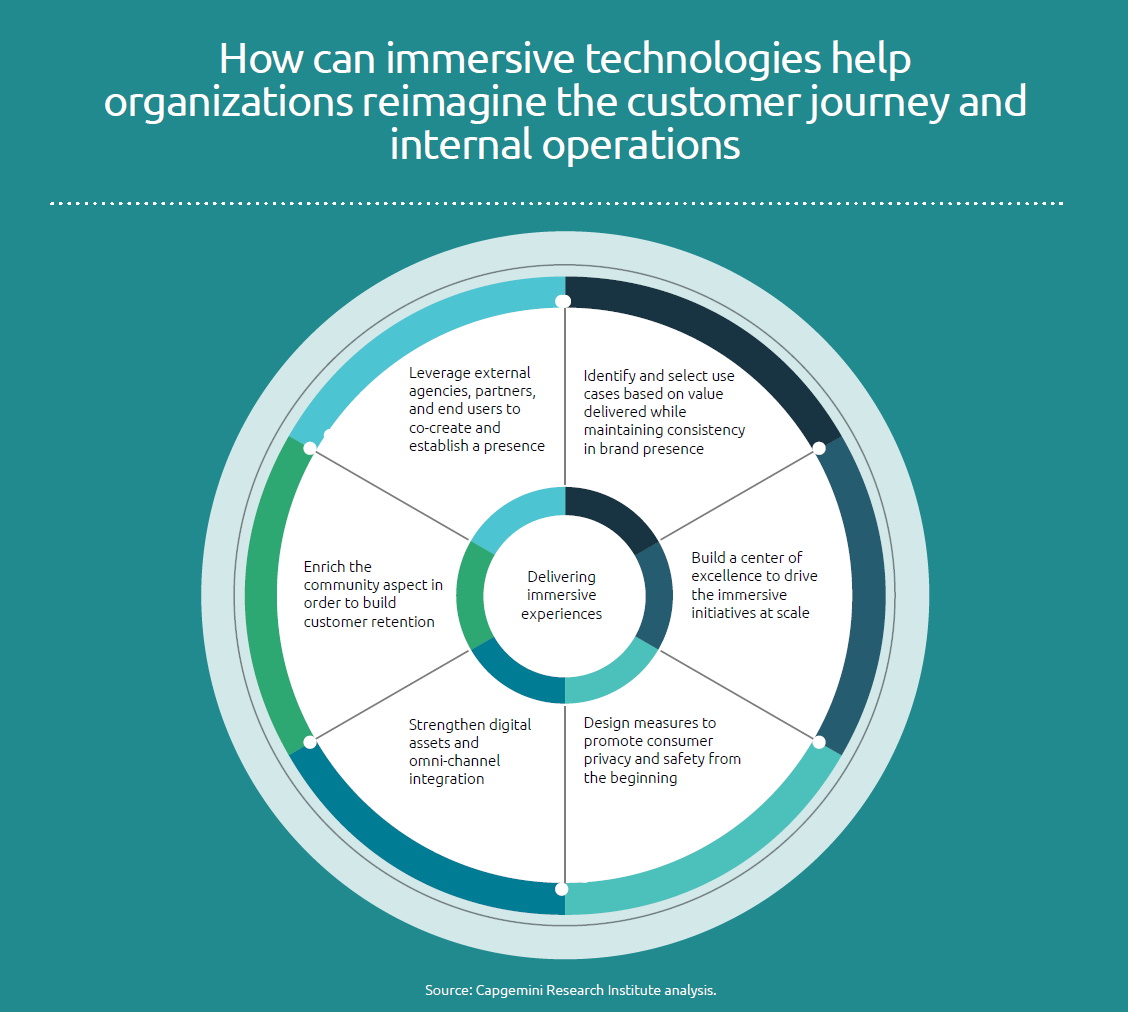 You can read more about this topic here: