After the cryptocurrency market was able to stabilize slightly after the losses in the first half of 2022, Bitcoin fell to its lowest level in 3 months in mid-September. The second largest cryptocurrency, Ether, is also affected. Ethereum only switched to the more energy-efficient proof-of-stake mechanism in early September — an update that many investors had been hoping for. COMPUTER BILD took a close look at the top coins and explained which cryptocurrency has a future and which coin is mostly driven by hype.
Bitcoin: does cryptocurrency have a future?
The oldest, largest and most valuable cryptocurrency is the undisputed number one. Technically, however, we note the pioneering role of the Bitcoin protocol. With its proof-of-work mechanism to validate transactions on the blockchain, the currency has gained a reputation as a climate polluter in recent years – mining and sending Bitcoin is resource-intensive. There are now many other cryptocurrencies that rely on an efficient mechanism. In real-world application, Ethereum, Cardano, Solana, and other coins have overtaken Bitcoin.
However, the proof-of-work mechanism also has advocates, whose voices have been heard again in recent months. While the proof-of-stake mechanism ultimately centralizes cryptocurrencies in the hands of a few, proof-of-work enables true decentralization. Ethereum and other cryptocurrencies are issued by foundations or corporations, which typically hold a significant amount of coins in circulation, giving them de facto major influence over decisions affecting the future of cryptocurrency. The Bitcoin developer is anonymous as of this writing and does not appear publicly.
Whether Bitcoin has a future as a cryptocurrency or will be replaced by other coins depends on the role cryptocurrencies will play in a financial system of the future. If decentralization is really happening, Bitcoin is the only major cryptocurrency that truly meets this requirement. However, an integration of blockchain technology into the existing financial system is also possible – as Ethereum & Co. are striving for this with smart contracts. A cryptocurrency like Bitcoin would have no future here due to its slow architecture.
Trade stocks and ETFs for free on Finanzen.net Zero
Stablecoins: future of digital payments?
Bitcoin has largely said goodbye to the original idea of ​​a decentralized means of payment. Instead, this role is increasingly fulfilled by stablecoins, which provide the stability and efficiency needed for financial transactions. But stablecoin is not just stablecoin. True stablecoins are backed by fiat currencies and therefore always offer a relatively stable exchange rate around one US dollar. Algorithmic stablecoins trick investors into directing the market to settle around $1. The collapse of stablecoin Terra has shown just how fragile this system is.
DeFi applications, i.e. cryptocurrencies used in decentralized financial products, will continue to change the financial landscape regardless of the fate of individual cryptocurrencies. stablecoins like attached or the USD Coins have a good chance of continuing to play an important role in the future of cryptocurrencies. Whether this trend will affect the future cryptocurrency already in 2022 and 2023 remains to be seen. Stablecoins are hardly interesting for investors – at least without the other currencies with some volatility.
Ripple: competition for the SWIFT system
Despite the ongoing digitization, classic SEPA transfers still often take a whole day. Ripple decided to change this situation. With the Ripple protocol, the developers want to establish a global decentralized digital transfer system in the future, in which every transaction is carried out securely and quickly. Although Ripple is counted among cryptocurrencies, XRP is not based on blockchain technology. Ripple processes transactions through independent validation servers operated by banks, institutions or individuals. The underlying protocol is released under an open source license, so banks can easily adapt it to their needs. However, Ripple is still under pressure right now, as the US Securities and Exchange Commission (SEC) wants to treat Ripple Coin as a security and subject it to the same regulatory conditions. The future of this cryptocurrency essentially depends on the outcome of the lawsuit. A verdict is expected for 2022 – but has been repeatedly postponed.
Simply copy top performing traders (including crypto trading) to eToro
*78% of private CFD accounts lose money
Smart Contracts: where are Ethereum, Cardano and Solana in 2030?
Smart contracts represent payment agreements on a blockchain and work like a contract: two parties agree to exchange a service for money at a specific time. If a party fails to fulfill its obligation, the laws or courts regulate the consequences. With smart contracts, contracts are automatically validated via the blockchain without third parties. Since the majority of contracts govern the simple exchange of goods/services and money – for example, leases, loan agreements or insurance policies – there are potentially significant efficiencies to be gained through to the use of smart contracts.
Close to Ethereum also represent other major cryptocurrencies such as Solana (SOL) Where Gimbal (ADA) focus on smart contracts. It has not yet been decided which cryptocurrency will prevail. More recently, Ethereum completed the long-awaited update to the proof-of-stake mechanism, which makes transactions faster and cheaper.
Trade shares at a lower cost (0 to 4 euros) with Smartbroker
Will there still be a cryptocurrency in 2030?
The countries of the world are only slowly catching up with technical developments and starting to take care of the crypto market. You currently approach the phenomenon very differently:
In Australia In mid-September, a parliamentarian tabled a bill to regulate crypto exchanges, stablecoins, and China's central bank cryptocurrency. Adoption is not expected before the end of 2022 at the earliest. The draft will first be submitted to Parliament for deliberation in early November.
China completely banned cryptocurrency trading for locals in 2021. The background is the development of its own cryptocurrency – the digital yuan. By centralizing digital money flows, the Chinese government would not only have full visibility of all transactions, but also control. How the global crypto market will deal with a digital yuan is unclear. In any case, the Bitcoin & Co. ban caused strong setbacks.
Out of Russia In late 2021/early 2022, there were also considerations for banning cryptocurrencies. A law has been passed to regulate it. Russian crypto companies now pay a 13% tax.
Also from the United States comes a piece of news that may be game-changing for the future of cryptocurrency in 2030. The US Federal Reserve has raised interest rates to 2.5%. Two years ago, it was still 0.13%. Further increases are to be expected. The decision of the US Federal Reserve has an impact on financial markets around the world. Bonds will become significantly more attractive in the medium term – to the detriment of cryptocurrencies.
On the other hand, a different approach is pursued El Salvador. President Nakib Bukele is a supporter of Bitcoin and introduced cryptocurrency as an official and legal currency. Moreover, the Head of State speculates publicly with public funds. According to the President's statements on Twitter, El Salvador has invested around $225 million in Bitcoin. With the current price drop, the country has lost over US$60 million.
On offer: trade stocks and bitcoins for 1 euro at Trade Republic
Conclusion: Which cryptocurrency has a future?
There is no clear answer to the question "Which cryptocurrency has a future?" Blockchain technology has long taken root in all industries and will continue to play an important role in the financial world and in everyday life. Cryptocurrencies will probably still exist in 2030. However, this does not necessarily mean that prices will continue to rise. So far, cryptocurrencies have been used in the economy, which can ensure transactions are as fast and cheap as possible with a stable exchange rate – the most valuable cryptocurrency is not one of them. .
After some countries wanted to adopt a restrictive approach towards Bitcoin, investors are now mainly focused on the United States. How they shape their monetary policy will not only significantly influence the future of cryptocurrency in 2022, but also the future of cryptocurrency.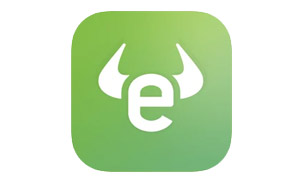 eToro
Finanzen.net Zero
Fair trade
BSDEX
Deposit/Withdrawal Options
Possible Crypto Savings Plans
Coin transfer via wallet possible
Bank transfer, credit card, Apple Pay
1 euro third-party fees per transaction, spread
intuitive app, transparent pricing model
high fees for small volume
relatively complex due to the social trading function
PayPal, credit card, bank transfer, other services
1% of order volume + spread, $5 withdrawal fee, $10/month inactivity fee after 12 months without login
large selection, social commerce
none, but 1 euro surcharge for small amounts for transactions below 500 euro, plus spreads
intuitive app, crypto and stocks in one wallet
high fees for small amounts
no custody fees, no order fees, minimum spread of 0.3%
no order commission or custody fees
intuitive and clearly structured app
0.2% of trading volume for maker orders (min. EUR 0.01); 0.35% for taker orders (min. EUR 0.01)
no minimum order volume, clear application
only 7 tradable crypto assets
*Our independent experts regularly deal with suppliers of products and services. We will make the resulting articles available to you free of charge. COMPUTER BILD receives a small commission if you click on a link or enter into a contract with a linked provider. Note: The content of computerbild.de does not constitute specific investment recommendations and contains only general information. The authors, publishers and sources cited are not responsible for any losses resulting from the purchase or sale of the securities or financial products mentioned in the articles.