Criminals use cryptocurrencies as an anonymous means of payment, El Salvador has already introduced Bitcoin as its official currency, and many people are hoping to make some quick cash. But what exactly is a cryptocurrency?
Get rich with Bitcoin. It is a dream that many cherish today. But what are cryptocurrencies really? This explains Prof. Dr. Heike Neumann, expert in the field of cryptography and professor of applied mathematics and software engineering at HAW Hamburg. She is very critical of cryptocurrencies: "I wouldn't invest a penny in Bitcoin. […] They are only speculative objects that also consume a lot of electricity. The last thing you want in a climate crisis.
To the right. In order to better classify Neumann's statement, we will take a very close look at the topic of cryptocurrencies below.
What is a cryptocurrency?
[Eine Kryptowährung] is an attempt to set up a payment system that can do without a central bank or financial control. He tries to establish the reliability and non-falsification of money using a network on the Internet. – Teacher. Dr. Heike Neumann
A cryptocurrency is therefore an alternative to the euro, dollar or any other national currency. But instead of a bank managing its customers' money in accounts, ownership is recorded on a blockchain. On it, everyone can see at any time who owns how many digital coins. However, no one has to give a real name, as it is marketed anonymously.
Where do cryptocurrencies come from?
The idea of ​​a crypto currency is older. As early as 1983, the American cryptographer David Chaum published the first digital currency called "ecash". The idea gained notoriety in 2008 when an anonymous developer using the pseudonym Satoshi Nakamoto invented Bitcoin.

With the rising value of bitcoin, other cryptocurrencies have also become more popular and new currencies have appeared in the market. The starting condition is always the same. It takes an algorithm to calculate the coins, and a handful of people who participate, deposit real money and then claim to have virtual money, says Neumann.
Are cryptocurrencies independent of states?
If you read on Twitter or in forums on the subject, many supporters of cryptocurrencies explain their motivation thus: they want to use the new currencies because they want to work with a cryptography which is not specified by the state authorities "But look at Bitcoin, you see, it's based on an NSA-standardized blockchain," says Neumann. National Institute of Standards and Technology (NIST) then releases these numbers as standards, which is how the SHA-256 algorithm was released, which is the basis of the Bitcoin blockchain.
So, while there is no government control over cryptocurrencies and their trading, digital currencies are not necessarily completely free of state ties either.
Why are cryptocurrencies valuable?
Anyone who owns a Bitcoin therefore only has a string of numbers and letters on the Internet. No more. It's different with stock trading: buying a company's stock guarantees the buyer a dividend. Buying stock options allows you to buy or sell certain stocks at a safe price. If you invest in real estate, you get rid of that rent. A Bitcoin does not offer anything of this kind.
The only value of cryptocurrency is what the market attributes to it, says Prof. Dr. Neumann. If a profit is to be made from bitcoin, a second person must be found who will buy the coin at a higher price than originally paid. There are no other ways to make money with coins. So, cryptocurrency only has value as an investment as long as other investors think it would be worth buying it for more money.
In a way, bitcoin is like gold. The value of gold also depends on whether others are willing to pay more than you originally paid. The big difference, however, is that gold has a utility of its own. Gold as a precious metal for jewelry has a value. Gold as a metal for contacts on circuit boards has value. There is a need for gold. Bitcoins have no purpose. There is no natural need for Bitcoins. As soon as there are no more investors willing to spend more for a bitcoin than the amount the coin was bought for, the currency loses value.
Where do the new parts come from?
New units of a cryptocurrency are created by what is called "mining". It is the name of the process in which a large number of computers create new entries in a blockchain checked the validity. The fastest computer will receive a unit of cryptocurrency as a reward. This is noted on the blockchain and the process begins again.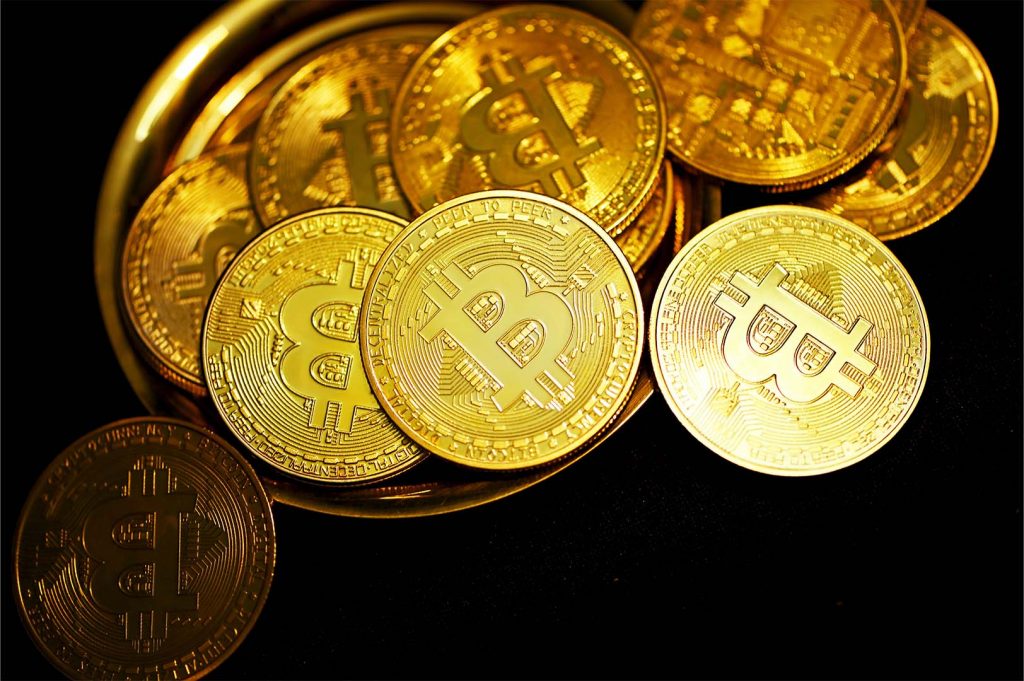 Are Bitcoin & Co finished?
If Europe needs more euros, the European Central Bank can theoretically print more coins and notes. Cryptocurrencies are not that easy. At least not in the long term. Digital currencies exist on a blockchain. Their owners are noted here. Every entry on a blockchain, like a bitcoin, has some kind of name it is listed under. This is called a hash. A hash consists of a specific set of characters that have specific properties. Possible properties would be "contains numbers only" and "five characters" and "at least four characters are 0". In reality, however, these hashes are much more complicated.
In our example, the hashes have three conditions. Together they give the possible hashes 0000X, 000X0, 00X00, 0X000, X0000. X can always be anything between 0 and 9. So 50 possible combinations.
In our example, there would only be 50 possible hashes and after that all combinations would be exhausted. With a blockchain like Bitcoin, there are of course significantly more possibilities, but the principle remains the same. At some point, however, all suits are exhausted. Then there are no more new parts. There would also no longer be rewards for transaction verification in the form of coins. Although this moment is far in the future, it could happen.
How safe are cryptocurrencies?
There is no security for cryptocurrencies, says Neumann: "It's unlike a state-regulated financial system, which you can find as stupid as you want. There are certain safeguards behind " Owners of Bitcoin and other cryptocurrencies are always exposed to several dangers. For example, the market can inflate at any time when a large investor withdraws. There is no company here that would buy shares to stabilize its value or something like that.
There is also no body that prosecutes thefts or cancels transactions. If bitcoins are stolen, they disappear.
Miners are the entities that compile, verify, and enter new blocks for a blockchain. The term encompasses individuals, groups and companies.
The market also depends on miners. You need to verify each transaction and create new coins. If miners stop making their computing power available, trading is no longer possible and there are no more new coins. "The currency is collapsing," says Neumann.
Moreover, the encryption of the Bitcoin blockchain is not inviolable. "If you look at what's behind real cryptography, it's a handful of algorithms coming together. They're not bad," says Neumann, "but we know from research that the pitfalls lie in the details. […] I am deeply convinced that if you take a serious look at bitcoin software, it can be hacked.
Do cryptocurrencies promote crime?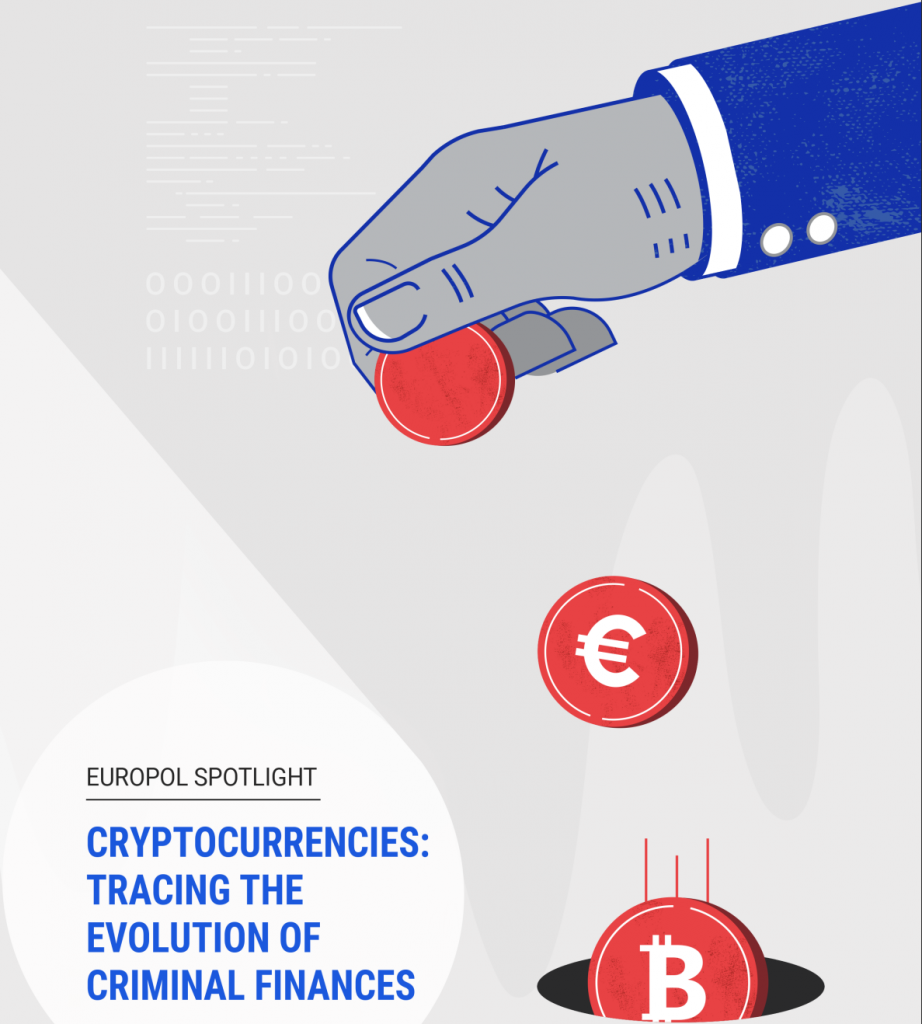 Yes. A 2021 Europol report said: "Cryptocurrencies were introduced as part of money laundering schemes and are often linked to various crimes including fraud and drug trafficking. They are also widely used as a means of payment for illegal goods and services offered online and offline."
In summary, cryptocurrencies are very useful for money laundering, illegal buying and selling of all kinds because they are anonymous. That is why they are often used for this.
Are cryptocurrencies harmful to the environment?
Absolutely. Much like NFTs, cryptocurrencies in their current form require a blockchain to verify their authenticity. These blockchains require a large amount of computing power and the associated electricity. According to estimates from the University of Cambridge, bitcoin alone has an annual power consumption of 128.5 terawatt hours per year. This is more than Norway needs in electricity per year. The total amount of renewable electricity that China produces in a year is not enough to meet Bitcoin's needs.
While there are alternatives for how blockchains could use less electricity, these would either lead to greater vulnerability or take longer for transactions, according to Neumann. For example, miners could communicate more instead of pure competition, or mining could be done with more power-efficient encryption.
Are cryptocurrencies the currencies of the future?
It remains to be seen whether cryptocurrencies will be the means of payment of the future. It is now clear that the idea of ​​a currency without state regulation and a central bank appeals to many people. Otherwise, Bitcoin and other cryptocurrencies would not have become so well known. However, these new currencies have a wide range of new problems. They are hackable, harmful to the environment and lack the security of traditional currencies.
In any case, the rating agency Fitch has just classified the country of El Salvador as less creditworthy, in part because Bitcoin has been approved as its official currency.
Are these problems just getting started and can they be fixed? Does their environmental impact make cryptocurrencies fall as a mass currency? We will have to see that.
---
Cover photo: Simon Uhl