After Samsung, LG Electronics is the second consumer electronics manufacturer to enter the world of non-fungible tokens (NFT). A community-based marketplace is intended to bring LG customers closer to the subject. The Koreans have even created their own crypto wallet.
NOTNot much happening on the newly launched NFT platform LG Art Lab (website), but the first NFT drop is announced for September 22. Works by digital sculptor Barry X Ball will kick things off, and in the future there will be new offerings every month, also by other artists. The idea behind this offer: NFTs should be displayed on TVs – the TV screen and digital artworks replace the screen and frames of physical paintings in the apartment.
So far, only US customers can access the platform. It can be accessed through smart TVs with at least version 5.0 of webOS, LG's TV operating system. You can buy and sell NFTs through the platform.
The technology behind LG Art Lab
Payment is made on the LG NFT platform with digital dollars, USDC cryptocurrency. Transactions are executed via a crypto wallet specially created by LG, whose name is derived from "wallet" and "crypto": Wallypto. There is a separate app for that. If an NFT is to be purchased, the interested party scans the associated QR code on the TV with their smartphone and completes the purchase with the Wallypto payment.
The platform, including the wallet, is based on Hedera's Hashgraph technology. It is not a blockchain, i.e. linearly linked transactions, but a system of distributed linked transactions. On the one hand, this should allow several transactions at the same time and, on the other hand, be significantly more energy efficient, also compared to blockchains based on the proof-of-stake (PoS) process. Additionally, Hedera touts itself as the first "carbon negative" crypto platform. The operator wishes to achieve this by purchasing climate certificates, acquired quarterly and intended to overcompensate for the calculated CO2 footprint.
According to media reports, a stronger commitment to blockchain technologies was decided at LG's general shareholders' meeting in March. LG has been one of Hedera's supporters since 2020, along with IBM, Google and Deutsche Telekom. The crypto platform already operates its own NFT market, Hash Axis, which has yet to gain much prominence in the NFT market.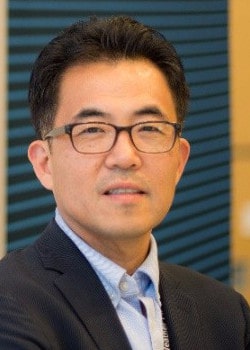 Many people have heard of NFTs and would like to participate in the growing ecosystem, but getting started can be complex and difficult. LG Art Lab aims to enable millions of users across the United States to easily access and view NFTs without having to code themselves or interact directly with a blockchain.
Chris Jo, Head of Platform Business at LG Electronics
Samsung did it
Samsung had already announced a similar project earlier this year. The group, which, like LG, comes from South Korea, announced a cooperation with Nifty Gateway in March (site). Right off the bat, Samsung customers are expected to have access to more than 6,000 artworks, including artists like Beeple, Daniel Arsham and Pak. Transaction fees should not be incurred on this platform. The feature is built into Samsung Smart TVs in the QLED and Neo QLED TV lines, as well as Micro-LED devices. Samsung's "The Frame", a photo frame-like TV, also accesses the NFT platform and can then present digital art as a painting.
Additionally, Samsung is pursuing a broader strategy of bridging the real and virtual worlds in its home country. To this end, a cooperation with Theta Networks has been concluded under the title "New Galaxy NFT Project". Partner NFTs were offered as a bonus to pre-orderers of Samsung's flagship mobile devices, the Galaxy S22 and S8 tablet, in February. Conversely, buyers of Theta NFTs will receive discounts when purchasing these Samsung devices at select outlets. hj
You can find this article on the Internet at:
https://itfm.link/145393